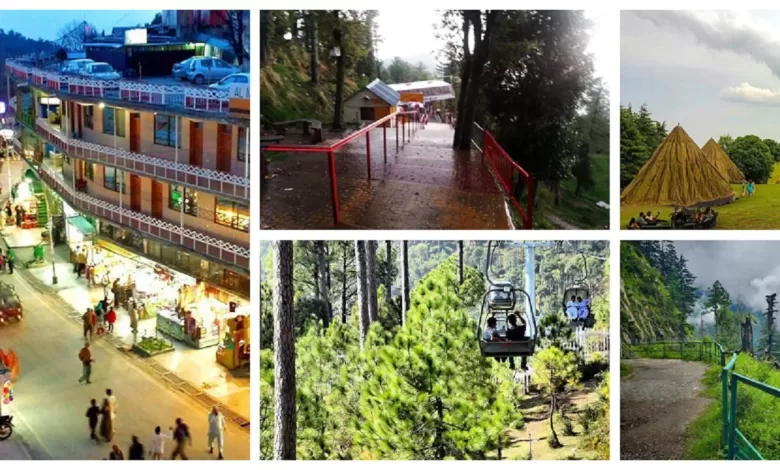 Welcome to Murree, the captivating hill station nestled in the scenic landscapes of Pakistan. If you're seeking an unforgettable vacation, look no further. Murree offers a plethora of attractions that cater to every traveller's preferences.
From breathtaking natural beauty to historical landmarks, this article will guide you through the best places to visit in Murree. Embark on a journey filled with adventure, tranquillity, and exploration as you discover the hidden gems of this remarkable destination.
Murree, a mountain resort city in Punjab, Pakistan, is nestled in the Galyat region of the Pir Panjal Range. Located about 30 km northeast of Islamabad, it forms part of the Islamabad-Rawalpindi metropolitan area. With an average altitude of 2,291 meters, Murree offers a refreshing escape from the lowland heat. It has a population of 25,816 and consists of eight Union Councils. The city boasts stunning natural beauty and a moderate climate and is home to Kohsar University Murree.
Discover the Beauty of Murree
Murree, located in the Galyat region of the Pir Panjal Range in Punjab, Pakistan, is a captivating mountain resort city. It is situated approximately 30 km northeast of Islamabad and forms part of the Islamabad-Rawalpindi metropolitan area.
With an average altitude of 2,291 meters, Murree offers a refreshing escape from the lowland heat. The city, with a population of 25,816 and eight Union Councils, showcases the perfect blend of natural beauty and cultural heritage. Visitors can explore its stunning landscapes, admire charming colonial-era architecture, and enjoy breathtaking views from scenic viewpoints.
| Information | Details |
| --- | --- |
| Location | Galyat region, Pir Panjal Range, Punjab, Pakistan |
| Distance from Islamabad | Approximately 30 km northeast |
| Metropolitan area | Islamabad-Rawalpindi |
| Altitude | 2,291 meters |
| Population | 25,816 (2017) |
| Union Councils | 8 |
| University | Kohsar University Murree |
| Weather | Average temperature: 27°C |
| | Wind: South at 10 km/h |
| | Humidity: 54% |
| Local Time | Friday 6:49 pm |
| Nearby District | Murree District |
| Nearby Province | Punjab |
| Major Attraction | Stunning natural beauty |
| | Charming colonial-era architecture |
| | Scenic viewpoints |
Best Places to Visit in Murree
Related Article: 10 Best hotels in Pakistan 2023 With Price And Reviews
9 Best Places to Visit in Murree in 2023
1.Patriata Chairlift:
Embark on a thrilling adventure at Patriata Chairlift and witness the panoramic beauty of Murree from a bird's eye perspective. As you soar above the majestic landscapes, capture breathtaking views of lush valleys, cascading waterfalls, and snow-capped peaks. The Patriata Chairlift promises an exhilarating experience that will leave you in awe of Murree's natural wonders.
2.Kashmir Point:
Find tranquillity at Kashmir Point, a serene retreat offering captivating views of Murree's picturesque landscapes. Immerse yourself in the serene ambience as you gaze at snow-capped mountains and verdant valleys. Take a leisurely walk or enjoy a peaceful picnic surrounded by nature's beauty. Kashmir Point is a haven where you can unwind and connect with the serenity of Murree.
3.Nathiagali:
Experience the serenity of Nathiagali, a picturesque hill station near Murree, which is all time Best Place to Visit in Murree. Explore enchanting walking trails, indulge in horse riding, and discover captivating viewpoints. Nathiagali promises a peaceful escape where you can reconnect with nature and rejuvenate your senses.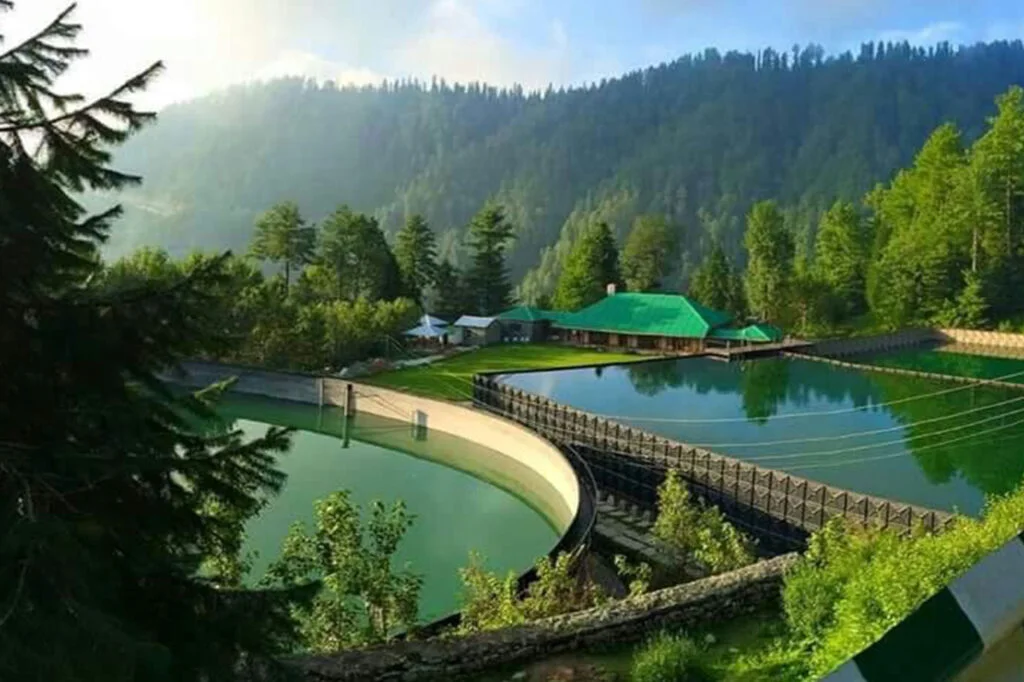 Related Article: World, Best holiday Destinations for 2023 | Best Travel Destinations
4.Murree Brewery:
Explore the rich heritage of Murree at Murree Brewery, one of the oldest breweries in South Asia. Take a guided tour, delve into the brewing process, witness traditional craftsmanship, and learn about the brewery's historical significance. Indulge in a tasting session to savour the flavours of their finest beverages, experiencing a blend of history and culinary delight.
5.Mall Road:
Discover the vibrant charm of Murree at Mall Road, the bustling centre of the town. Stroll along this iconic street with shops, restaurants, and local vendors. Immerse yourself in the cultural tapestry as you shop for traditional handicrafts, indulge in local cuisine, and witness the colonial-era architecture that adds to the town's allure. Mall Road is a must-visit destination that captures the essence of Murree's cultural heritage.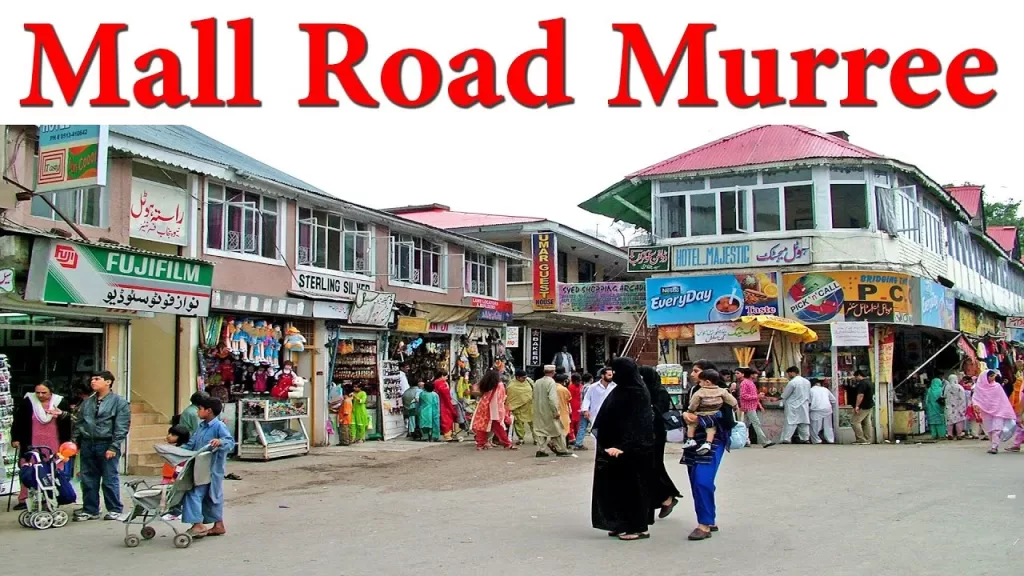 6.Ayubia National Park:
Embark on an adventure in Ayubia National Park, a paradise for nature enthusiasts and adventure seekers. Trek through lush green forests, encounter diverse flora and fauna and breathe in the fresh mountain air. Ayubia National Park offers a range of outdoor activities, including hiking, bird watching, and photography.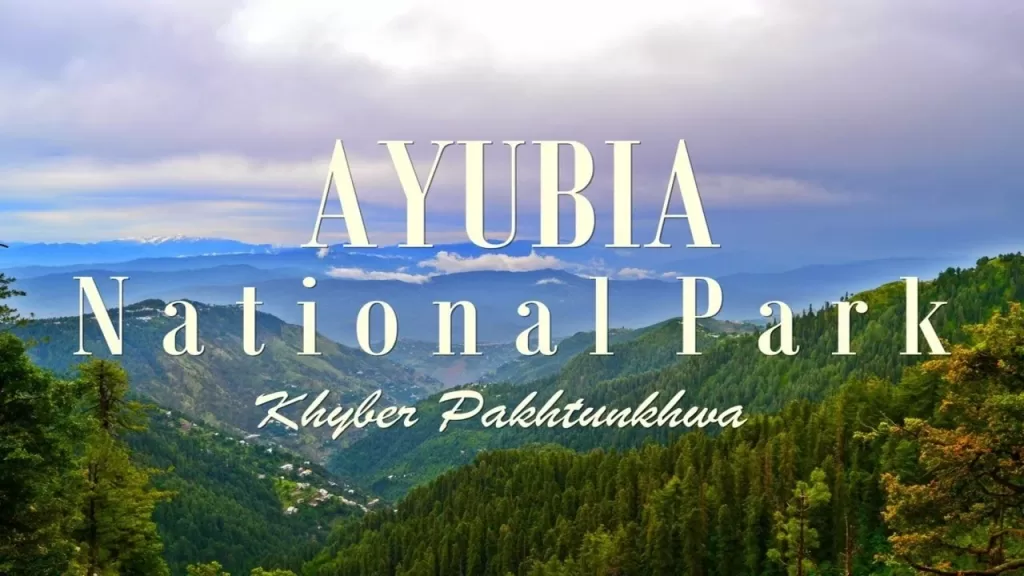 7.Pindi Point:
Explore Pindi Point is one the best Best Places to Visit in Murree, a historical landmark that offers a glimpse into Murree's colonial legacy. Admire the architecture of the nearby church and soak in the panoramic views of the surrounding mountains and valleys. Pindi Point is a testament to Murree's rich history and cultural heritage.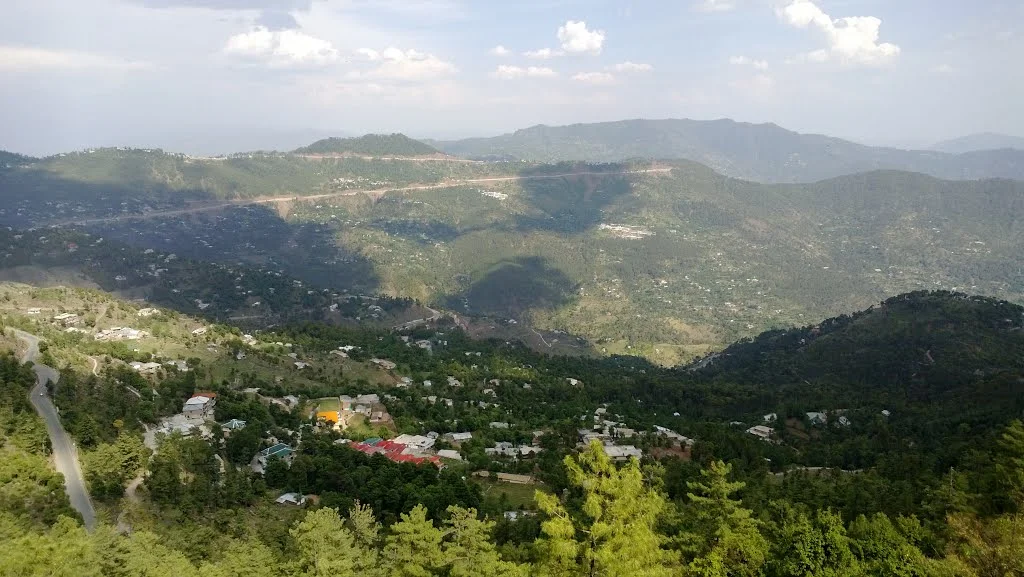 Related Article: 10 Trending Best place to visit Switzerland in 2023
8.Pearl Continental Bhurban:
Experience lavish comfort at Pearl Continental Bhurban, a renowned hotel offering a luxurious stay in Murree, so it is added to the Best Places to Visit in Murree. This hotel is nestled amidst breathtaking surroundings and provides panoramic views, elegant rooms, and world-class amenities. Indulge in exceptional dining experiences, rejuvenate at the spa, and immerse yourself in the warm hospitality that Pearl Continental Bhurban is known for.
9.Shangrila Resort Murree:
Escape to Shangrila Resort Murree and immerse yourself in tranquillity amidst nature's embrace. This charming resort offers cosy accommodations, serene gardens, and enchanting views. Unwind by the fireplace, take refreshing walks in the lush surroundings, and relish the serene ambience that Shangrila Resort Murree provides.
What are some other must-visit places in Murree?
In addition to the mentioned attractions, Murree offers several other captivating places to visit. Some notable mentions include Ayubia National Park, Nathiagali, and the Murree Hills. Each destination showcases unique landscapes, outdoor activities, and natural beauty.
Are there budget-friendly accommodations available in Murree?
Yes, Murree caters to various budgets, and numerous budget-friendly accommodations are available. Some options include guesthouses, lodges, and smaller hotels in the town. These accommodations offer comfortable stays without compromising Murree's scenic beauty and charm.
What is the best time to visit Murree?
The best time to visit Murree is during the summer (Summer) when the weather is pleasant and ideal for outdoor activities. However, plan your trip between December and February if you wish to witness snowfall.