Latest Updates
How To Unlock A Jazz 4G Device Complete Guide In (2 Minutes)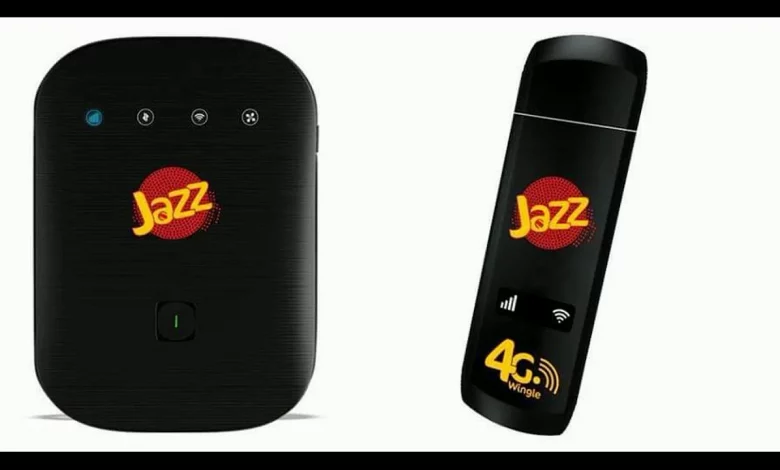 Today we are sharing complete information about, How to unlock a Jazz 4G device. We are sharing this information after full experiments and practicals, then today, we are writing about it. Are you the owner of a Jazz 4G device? And you want to use any SIM card in Jazz Wi-Fi. But the Jazz 4G device does not allow you to use any other SIM card except Data SIM because these devices are protected from any illegal use.
Many people cannot afford the expensive monthly Data SIM packages. You will unlock your device from the Jazz franchise and personally by yourself. So, do you want to know How to unlock a Jazz 4G Device ? Thus, you choose the right website to look for a solution.
Related Article Simple Guide for How to Change PTCL Wifi Password in 7 Easy Steps?
How to unlock a Jazz 4G device has problems for anyone using the Jazz 4G Wingle. Many people want to open Jazz 4G Wingle to use all online sims, but 70% of people have been successful because they don't have full knowledge about it.
How to unlock a Jazz 4G device Complete Guide in (Super Fast)
Turn on your Jazz 4G device and connect it to the data cable.
Double-click the device icon on your computer or PC to install the drivers required to unlock your 4G device.
Ensure your antivirus software is turned off as it may interfere with the installation process.
You may need to download certain software to install the drivers.
Follow the links provided and download the Flash File and Drivers. This is an important preliminary step.
Extract all driver files and run them as administrator.
After running all three files, leave the device turned on and do not unplug it, as your device is copying data.
The program will ask you to enter a password. Enter an asterisk six times, for example, ******
You will then be asked to enter a number. Enter the IMEI number found on the back of your Jazz 4G device.
Also, enter your port number. Find the "Computer Device Manager" panel and click the "Port" tab to enter the " Computer number. There you will find your device number.
After entering your port number, press any key to continue.
Turn off the device and remove the battery.
Reinsert the battery into the device.
Press and hold the WPS button and the power button simultaneously for at least 5 seconds.
A blue light will turn on your device. Connect it to your computer.
The device will automatically start recording files.
After the file writing process is completed, your device will be unlocked and ready to work with SIM cards of any network.
Related Article: Jazz Facebook Packages | Jazz whatsapp Facebook Package Monthly 2023
To change the Wi-Fi name and password of your Jazz 4G device:
Download the Jazz Wi-Fi app on your device and install it.
Open the app and connect your Jazz Wi-Fi device to your phone.
In the upper left corner, you will see a menu bar. Press here.
Select the " Settings " option and click "Wi-Fi Settings".
Change your device's name and set the personalized in the SSID parameter.
To change the password, click " Wi-Fi Key " and enter the password of your choice.
To save the settings, click Apply.
Related Article Jazz Free Internet Code 2023 | Jazz Activation Code Updated List
These instructions may vary for different Jazz 4G device models. However, you will have to install the appropriate drivers for that model in all cases.
Requirements to unlock Jazz 4G/Wingle device
Have a computer or laptop
Get your Jazz 4G Wingle ready
Download all files and drivers
Drivers must be installed on PC/Laptop
Unlock your Jazz 4G device for all versions
You can use this method on any Jazz 4G device or Wingle version. Remember that if you are installing firmware, it must match your version before installation.
Related Article: Jazz Free Minutes Check Codes | Updated Check Code List 2023
How To Unlock Jazz 4G Device for all Versions
Download and install the Jazz 4G device drivers and software below.
Now press the reset button and while holding it down, insert your Jazz 4G device into your PC/Laptop as shown in the picture below. You will be taken to the boot menu.
After connecting it to a PC or laptop, its red light should start flashing. If the red indicator does not light up, then you have not entered the boot menu. Repeat this method one more time to enter the boot menu.
After completing these steps, open the downloaded software and open " Wingle Flasher ". It will be opened in CMD windows.
After 15-20 seconds, your Jazz 4G device will automatically unlock. Now you can insert any SIM card to use the Internet at high speed.
Related Article: Jazz Youtube Daily Package | Jazz Daily Youtube, Weekly, Packages 2023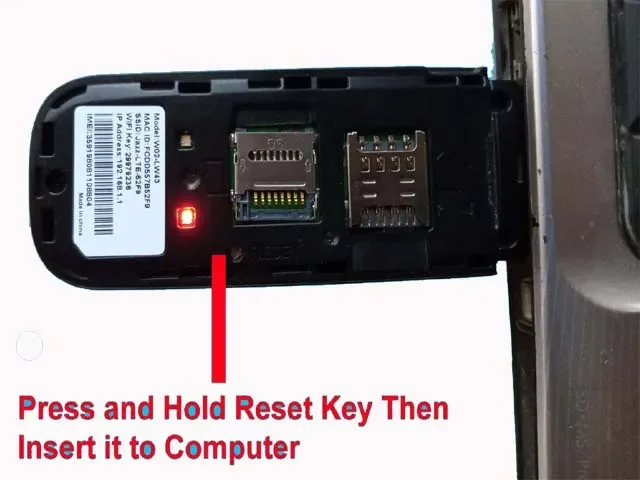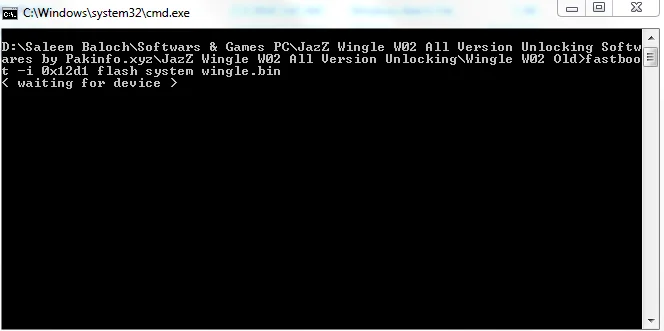 About Jazz:
Mobilink, now known as Jazz, was founded in 1994 as a joint venture between Motorola Inc and Saif Group and is Pakistan's largest provider of mobile networks and internet services. Jazz offers a wide range of mobile network services, including 4G, and has recently successfully tested 5G.
Unlock Jazz 4G Device FAQ
How can I reset my Jazz Wi-Fi admin password?
Enter your user ID and email address to reset your password, and then click Submit. An email with instructions will be sent to you. Please be patient if you do not receive an email immediately – sometimes it takes a while to get from us to you.
Can we unlock Jazz 4G device?
Please turn on your Jazz 4G device and connect it to the data cable. Double-click the device icon on your computer or PC to install the drivers needed to unlock your 4G device. Ensure your antivirus software is turned off, as it may interfere with the installation process.