Latest Updates
Smart Syllabus For 11th Class | All Punjab Board | PDF Download
Smart Syllabus For 11th Class we know that you are looking for the Smart Syllabus to download all Punjab in PDF format. So here we are provided with all the information for the students who want to download it. According to the Punjab government, they cut the curriculum by 30% for the 11th-grade annual exam; Smart Syllabus For 11th Class notification has been issued. There will be no change to the paper pattern.
First Year Smart Syllabus Download 2023 | FA -FSC – ICS
Has released a Smart Syllabus only for this subject, listed below other subjects will remain the same. The Government of Punjab has announced smart Syllabus For 11th Class 2023 for all boards. This smart syllabus is called the Accelerated Learning Program (ALP). The notice can be seen below 'or' visit the official website of Punjab Curriculum and Textbook Board.
Inter Smart Syllabus of 11th & 12th – Download FSC Smart Syllabus 2023 Download Here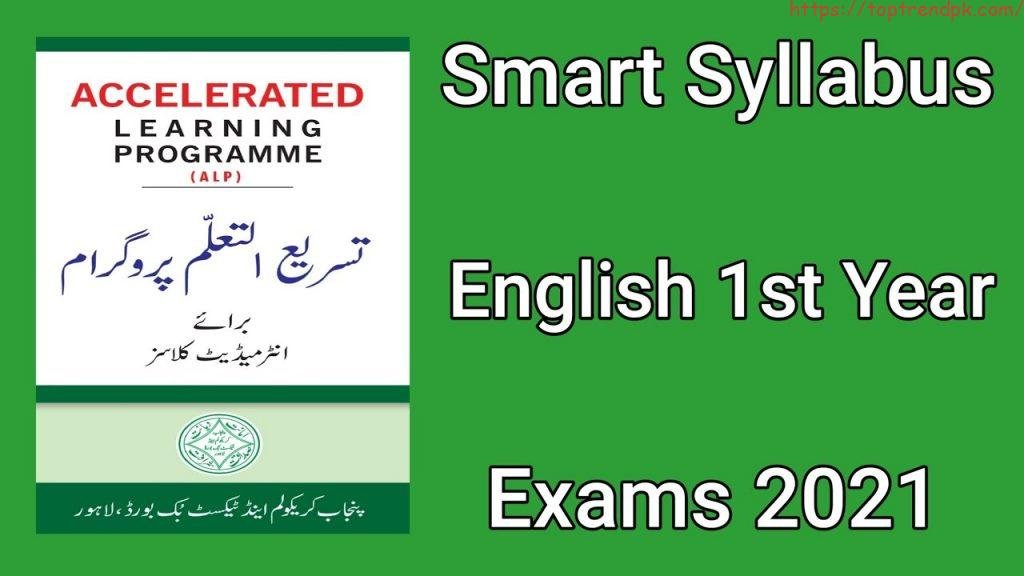 Subjects:
English
Urdu
Maths (Algebra and trigonometry)
Physics
Chemistry
Biology
Computer science
Islamiat
All 9 Punjab Board decided to shorten the smart Syllabus For 11th Class because as their classes start late with a delay of 2-3 months, so the Punjab board leadership shortened the second year intellectual curriculum and mentioned the topic title and topic page in the Accelerated Learning Program (APL). More Information On Punjab Board Offical Website
Online Apply CM Punjab Internship Program 2023 | Rs. 20,000/- Apply Here
The Punjab government mentioned 16 11th and 12th-grade subjects combined into a short curriculum. It is observed that the annual exam will follow last year's schedule, and there will be no changes to the FSC ICS paper template.
Ehsaas taleemi wazifa program | Apply Online Ehsaas taleemi wazifa Apply Here
This is the best opportunity for students to prepare for their final exam in a short timeframe according to an appropriate curriculum. According to the Punjab Curriculum Authority, the following smart curriculum is provided to assist students in Accelerated Learning (ALP), which omits many chapters and pages and lists the titles of the smart curriculum chapters and topics. This program only applies to the following Punjab boards.
BISE Bahawalpur 10th Class Roll Number Slips 2023 Download Here
You must prepare for your final exam according to the pages and topics mentioned in this ALP 11th grade of 2023 Smart Syllabus or ALP 2023 grade 11 curriculum. Students will find it easy because they have less time and have already wasted their precious time without a proper learning platform. You must work hard now to make up for the wasted time. You will get through this difficult time if you prepare for the new Intelligent Grade 11 curriculum for 2021-2023.
Winter vacation in Punjab 2021 Today News | Winter Vacation 2021 Updates
All Boards Smart Syllabus Download Online | Smart Syllabus For 11th Class
The Ministry of Education reduced the program in almost all subjects studied at the secondary education level. At the intermediate level of study, subjects are divided into several categories. For example, students prefer to study FSC subjects, ICS subjects, FA subjects, ICOM subjects, etc.
Students are informed that almost all ALP subjects smart syllabus class 11th all board ( Sindh, Punjab,KPK,Blochistan) is available here on this page. Students can obtain the abbreviated 1st-year Sindh board pdf program through separate sections. For example, Urdu 2023 smart program for 1st year, 11th grade Islamiyat smart program, and all others are separately available here.
10th Class Chemistry Scheme 2023 | All Punjab Board Pairing Scheme
Smart Syllabus PDF Download
Related Article: 10th Class Urdu Guess Paper 2023 | Urdu Guess Paper All Punjab Boards