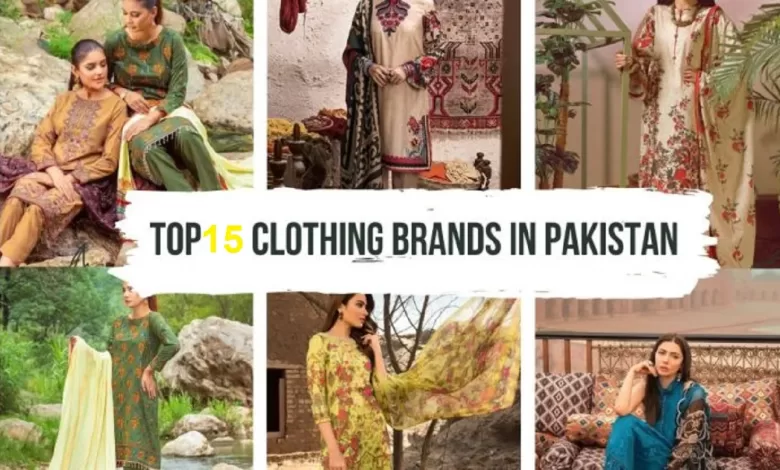 Love fashion but want to avoid splurging on expensive brands? Pakistani clothing brands have got you covered! Zariq Textiles, Charizma, Beechtree, Sana Safinaz, and Shariq Textiles offer top-notch quality and trendy designs at affordable prices. Discover Pakistan's best women's clothing brands that won't break the bank.
Get your fashion fix without breaking the bank! Best Clothing Brands In Pakistan For Ladies like Zariq Textiles, Charizma, Beechtree, Sana Safinaz, and Shariq Textiles offer unbeatable quality and stylish designs. These brands have everything from women's wear to children's and men's clothing. Embrace affordable luxury and elevate your style with the best clothing brands in Pakistan.
15 Best Clothing Brands In Pakistan For Ladies 2023
No matter who you are, it's a universal truth that our closets never seem to have enough "nice" clothes for all those unexpected events on our calendars. But what if I told you there are affordable Best Clothing Brands In Pakistan For Ladies that can help fulfil your wardrobe temptations? Check out the top 10 budget-friendly clothing brands that keep you stylish without breaking the bank.
Khaadi
Zellbury
Limelight
Shariq Textiles
Beechtree
Cross-stitched
Generation
Sana Safinaz
Leisure Club
Charizma
Zariq Textiles
Bonanza Satrangi
Al Karam
Saya
Oaks
Related Article: 10-Best Shampoos for Hair Growth in Pakistan 2023 – Top Choice
1. Khaadi
Khaadi is number one in the list of Best Clothing Brands In Pakistan For Ladies, the brainchild of fashion designer Shamoon Sultan was established to revitalise Pakistan's ancient handloom traditions. The journey began with a modest store in the Zamzama commercial area of Karachi. What started as a small venture quickly flourished into a thriving business. Today, Khaadi has expanded its footprint to include Islamabad and Lahore, solidifying its position as a leading fashion brand in Pakistan.
With its inception in 1998, Khaadi has become a renowned name in the Pakistani fashion scene. This leading clothing brand is synonymous with quality, craftsmanship, and cultural heritage. Spanning 40 cities in Pakistan and abroad, including a flagship store in the United Kingdom, Khaadi has garnered international recognition.
Khaadi has attracted imitators as a trendsetter, but its unique essence remains unrivalled. The brand takes pride in its diverse workforce, with 32% comprising talented females. Khaadi's design philosophy is deeply rooted in the country's rich culture and traditional crafts. It's known for its vibrant colours, captivating prints, and attention to detail.
Related Article: Best Creams For Dry Skin On Face In Pakistan – Branded Creams 2023
In addition to clothing, Khaadi offers a range of accessories, including jewellery and shoes, to complete your ensemble. With a wide array of styles and sizes, there's something for everyone. The brand's commitment to customer convenience extends to its online stores, catering to fashion enthusiasts in the United States, Canada, and the United Kingdom. Explore the world of Khaadi and embrace the beauty of Pakistani fashion.
2. Zellbury
Zellbury, one of Pakistan's most reliable and affordable clothing brands, secures its spot at the top of the list. This innovative and exciting brand is a one-stop solution for you and your loved ones. With dedicated product lines for men, women, kids, homes, and sports, Zellbury offers a wide range of comfortable ready-to-wear and unstitched dresses. Embrace the comfort and style that Zellbury brings to your wardrobe.
Zellbury is your go-to destination for affordable fashion, with a wide range of clothing items for women, men, and kids. Starting at just Rs 690, their products are incredibly budget-friendly. But affordability doesn't mean compromising on quality. The fabric used for women's kurtas is exceptional, offering a soft, lightweight feel that is perfect for Pakistan's climate. Explore Zellbury and discover a fashion that fits your style and budget.
Related Article: 10 Best Fast Food Brands In Pakistan 2023 With Prices
3. Limelight
Limelight, a renowned fashion retailer, boasts over 70 stores across Pakistan and an exclusive online presence. It serves as your ultimate shopping destination for top-notch fashion products and stands as the country's most popular women's clothing brand.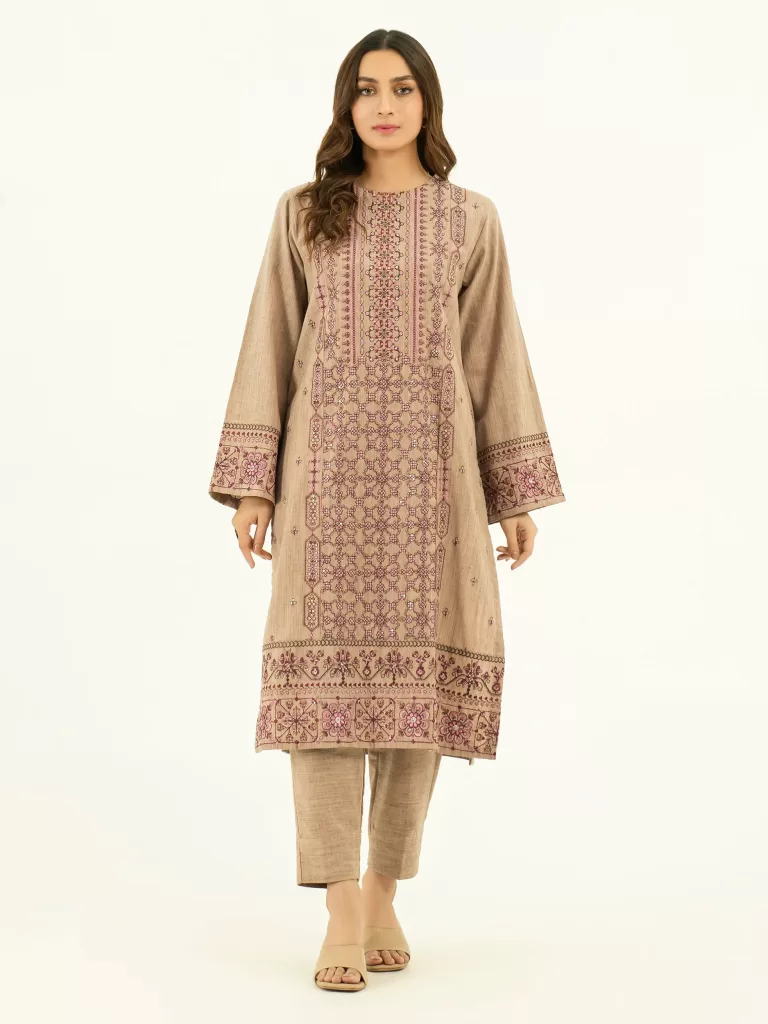 Limelight offers a delightful range of special Western and eastern wear collections, all at affordable prices. Even their unstitched collections feature stunning prints that will captivate every woman. Indulge in the fashion brilliance of Limelight and embrace the prints you'll adore.
Limelight is undeniably one of those rare brands whose prints are instantly recognizable without the tag. With a distinct blend of colours and styles, Limelight offers an exquisite range of fashion at remarkably affordable prices.
Catering to both traditional and Western wear for women, it also presents a limited yet impressive collection for men and children. Starting as low as Rs 900-1,000, Limelight ensures accessibility without compromising on style. Discover the magic of the Limelight and embrace fashion that speaks volumes.
Related Article: 10 Best T Shirts Brands For Women In Pakistan 2023 – Woman Choice
4. Beechtree
Beechtree stands out as one of the top clothing brands in Pakistan, renowned for its exceptional craftsmanship and stylish designs. With a diverse range of products, Beechtree aims to cater to the needs of all segments of society.
The brand uses high-quality fabrics and state-of-the-art stitching machines to create luxurious and durable clothes. From formal and casual wear to western wear and accessories, Beechtree offers a comprehensive collection.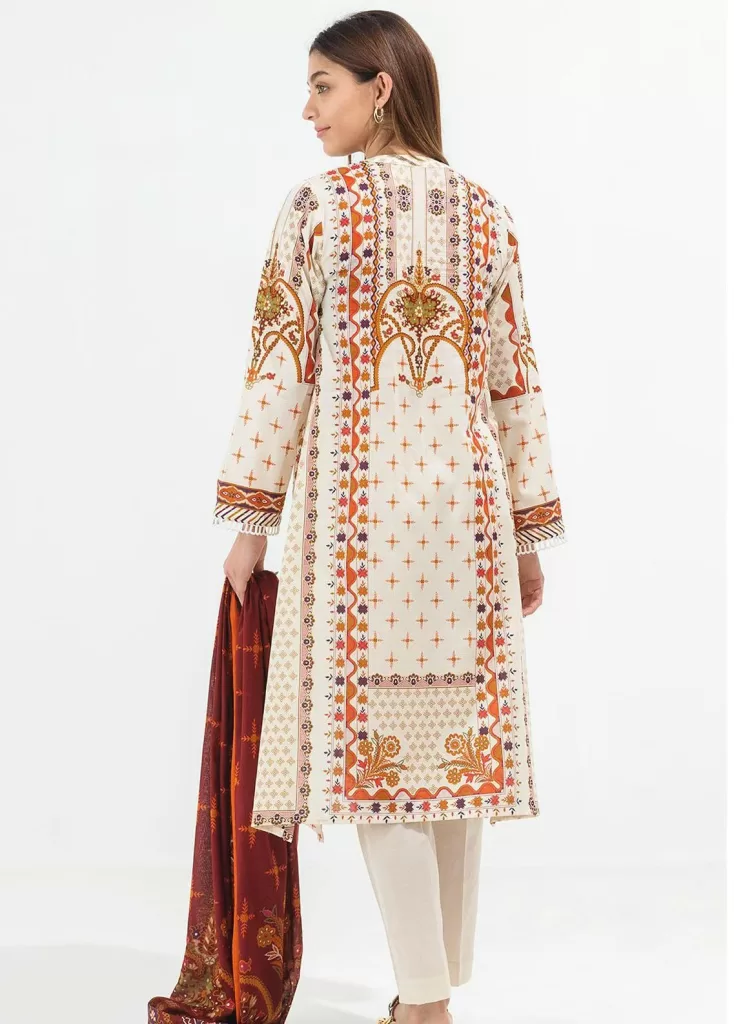 Beechtree also provides ready-to-wear collections featuring fusion colours for toddlers. Additionally, the brand offers a variety of formal and casual clothing options for men.
The popularity of Beechtree is evident among teenagers, who eagerly await the brand's sales to make substantial purchases. With outlets in major cities across Pakistan, Beechtree ensures accessibility for its customers. Embrace the elegance of Beechtree and experience fashion at its finest.
5. Shariq Textiles
Shariq Textile is a prominent and highly regarded clothing brand in Pakistan, renowned for its stylish garments crafted from high-quality fabrics. The brand focuses on delivering fashionable clothing and aims to provide a platform for young fashion designers in the country to showcase their talent.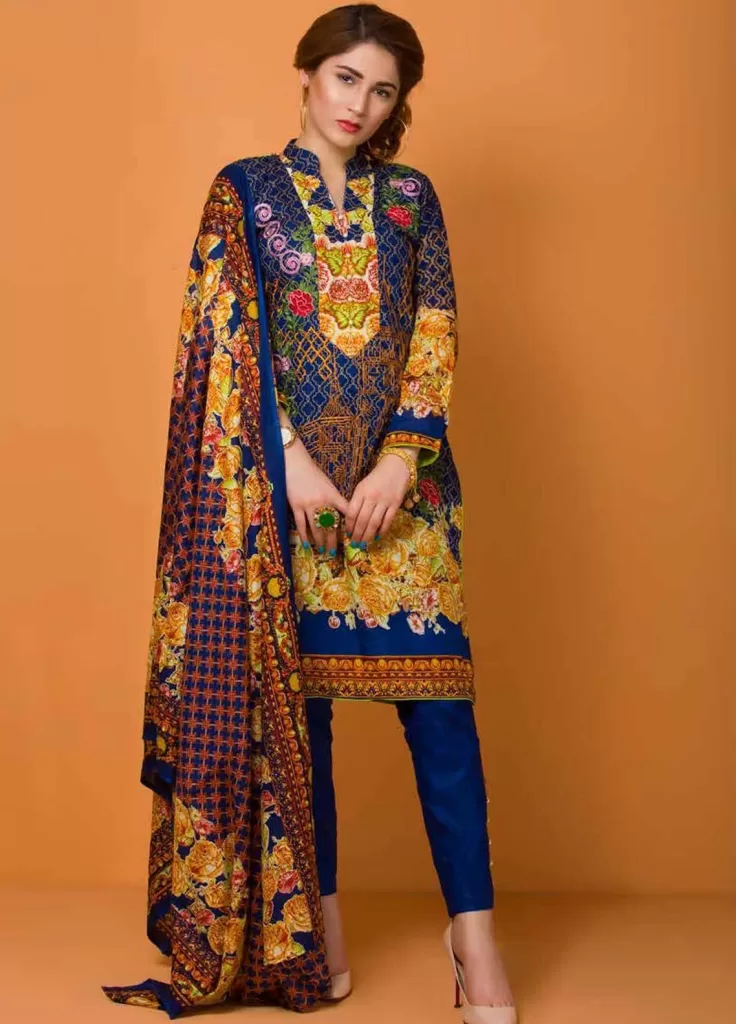 Shariq Textile's clothing collection is characterized by vibrant colours and intricate patterns, offering a wide range of fabric options for women of all ages. The brand encompasses popular sub-brands such as Warda, Khaadi, Chinyere, Noma Ansari, and more. The latest collection from Shariq Textile has recently hit the stores and is now available for sale, allowing customers to explore the newest trends.
Khaadi, on the other hand, has been a pioneering force in women's clothing in Pakistan. This brand stands out by offering a variety of affordable clothes using its fabric which has earned them numerous accolades for their exceptional products. Embrace the style and affordability that Khaadi brings to women's fashion.
Related Article: Best Creams For Dry Skin On Face In Pakistan – Branded Creams 2023
6. Cross-stitched
Regarding good quality ready-to-wear dresses and unique novelty items, Cross-stitched clothing brands in Pakistan are the perfect choice, so it is number 6th in Best Clothing Brands In Pakistan For Ladies 2023. Renowned for their commitment to high-quality products, these brands take pride in their craftsmanship. Regular quality checks ensure that their products meet the highest standards, all while being affordable. With outlets spread across major cities in Pakistan, they offer convenience and accessibility.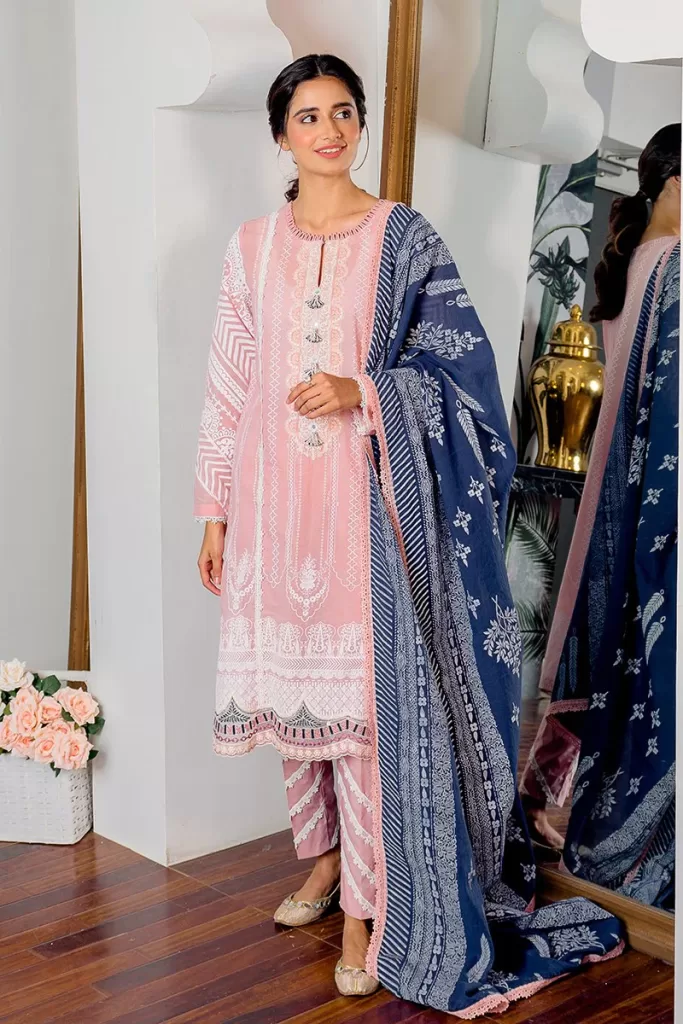 The flagship ready-to-wear collection from Cross-stitched clothing brands is a must-have. You'll find a wide range of exquisite options, from embroidered chiffon to elegant silk and linen. Additionally, their collections feature special event wear adorned with various motifs for a touch of glamour.
In an exciting development, the Cross-stitched clothing brand has recently opened a new retail store in Lahore. This store showcases three distinct product lines, each featuring a small yet captivating collection of embroidered lawns. Explore the world of Cross-stitched clothing and indulge in the artistry of their designs.
Related Article: The Best Ladies Handbag Brands in Pakistan | Stylish and Affordable
7. Generation
Founded in 1983 by a dynamic husband-wife duo, Generation has firmly established itself as a leading brand for women's ready-to-wear clothing in Pakistan. With a blend of style, trendiness, and affordability, their fashion lines capture the essence of wearable designs, smart silhouettes, and expertly crafted embroidery techniques.
From its inception, Generation embraced abstract and primary colours, later venturing into captivating prints. The brand has always championed individuality and global outreach, infusing its designs with a distinctly modern sensibility. An advocate for sustainability, Generation utilizes surplus fabric, ensuring minimal wastage. Renowned for its stunning photo shoots, the brand consistently delivers visually captivating imagery.
In addition to its impressive range of ready-to-wear lines, Generation offers a remarkable formal collection. This line incorporates local cultural techniques such as hand embroidery to celebrate tradition and innovation. With all-over embroidery, adda work, naqshia, and pearls, their formal collection exudes elegance and grace. Experience the fusion of tradition and contemporary flair with Generation's exceptional designs.
8. Sana Safinaz
Established in 1989, Sana Safinaz holds a distinguished position as a leading women's fashion brand in Pakistan. With a legacy spanning decades, it stands as one of the country's oldest and most respected brands. Sana Safinaz prioritizes quality and offers competitive prices on premium branded clothing.
Embracing various designs, Sana Safinaz caters to various styles and personalities. Drawing inspiration from traditional Eastern designs, their creations blend timeless elegance with contemporary trends.
The brand's dresses are fashionable and ensure comfort and affordability. With a wide selection of stylish and elegant designs available in various colours, Sana Safinaz caters to diverse fashion preferences. Introducing new silk designs and bold Kurtis showcases their commitment to innovation. Moreover, customers can enjoy attractive discounts of up to 40% off.
Related Article: Best Face Wash for Dry Skin Female In Pakistan 2023 | Smart Choice
In addition to its physical stores, Sana Safinaz provides the convenience of online shopping through its dedicated online store. With a presence in major cities across Pakistan, Sana Safinaz has garnered popularity among South Asian communities residing abroad. Experience the essence of Sana Safinaz and elevate your style with their exceptional fashion offerings.
9. Leisure Club
Established in 1997, Leisure Club has emerged as a prominent clothing brand in Pakistan, offering an extensive range of fashionable apparel for both men and women. Catering to diverse fashion tastes, the brand also excels in casual and formal wear for children. Renowned for its commitment to quality fabrics and elegant designs, Leisure Club's latest clothing collection prioritizes maximum comfort.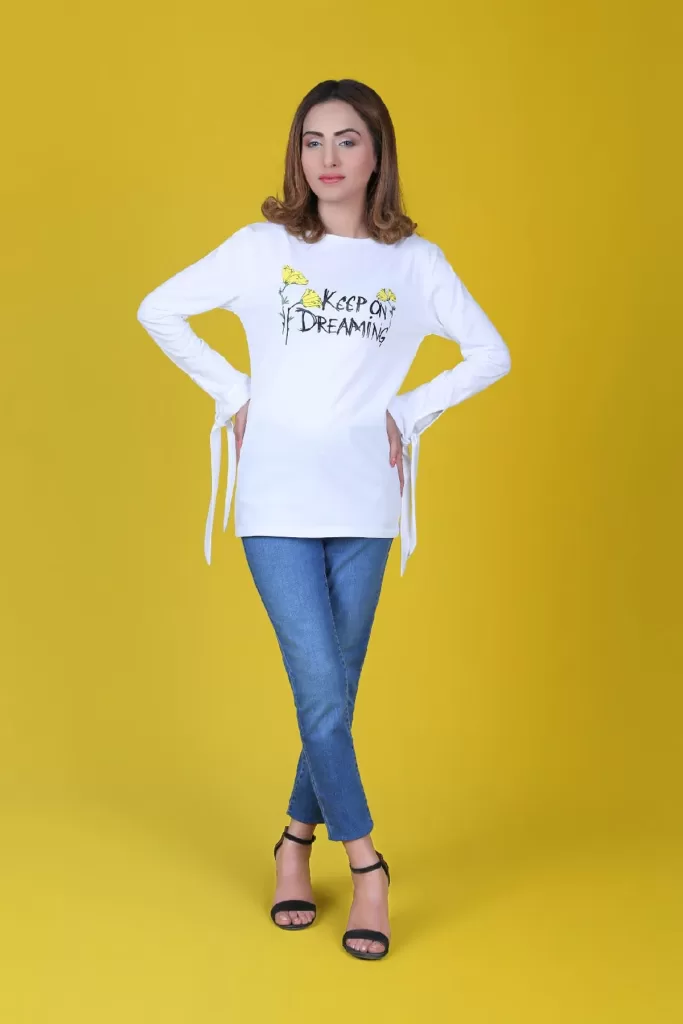 For women, the brand presents an exquisite ethnic wear line called Rozana, showcasing the beauty of Asian fashion. The collection encompasses a wide range of formal and casual western wear for men and an impressive selection of sports apparel.
With a keen eye for trends, Leisure Club offers a vibrant palette of colours, ensuring a wide variety of choices. The brand also features denim jackets, Bermudas, and leather jackets to add versatility to your wardrobe.
The dedicated team at Leisure Club works tirelessly to ensure the highest quality of materials used in their clothing, providing customers with the best value for their money. Explore Leisure Club's collection and embrace the perfect blend of style and comfort.
Related Article: Maybelline Lipsticks Price Pakistan – Get the Best Deals 2023
10. Bonanza Satrangi
Bonanza Satrangi is a celebrated apparel brand that captures the essence of femininity in its creations. With a strong commitment to empowering women and promoting body positivity, it has become one of the most popular brands in Pakistan. Bonanza Satrangi caters to the fashion needs of men, women, and children alike.
Bonanza has established itself as a prominent textile giant with a remarkable presence of over 80+ outlets throughout Pakistan. Recognizing the immense potential in the women's clothing market, the brand ventured into creating its exclusive women's clothing line, Satrangi, in 2012. Satrangi has quickly become the go-to destination for women seeking stylish and versatile clothing, making Bonanza | Satrangi a household name.
To provide clarity and distinction, the umbrella brand is now divided into two distinct entities: Bonanza – specializing in men's formal clothing, knits, and ethnic wear, and Satrangi – dedicated to women's pret, unstitched garments and accessories.
This strategic division allows Bonanza and Satrangi to cater to their respective clientele with the utmost focus and expertise. Explore Bonanza Satrangi's diverse offerings and experience the perfect blend of style, quality, and comfort.
11. Charizma
Charizma stands as one of the leading clothing brands in Pakistan, renowned for its commitment to quality, stylish designs, and affordability. With a diverse range of collections, the brand has earned a reputation for its designer suits and accessories.
With physical stores scattered across the country and a popular website, Charizma caters to customers' offline and online needs. Their efficient online delivery system ensures convenience for shoppers seeking items for men, women, and children.
Charizma offers an extensive selection of clothing suitable for all occasions. From designer suits for both men and women to a line of casual attire, the brand has something for everyone. Charizma also provides a wide range of accessories and perfumes to complement their clothing line. Their embroidered shirts and tops add elegance to any wardrobe, while their collection of casual and formal dresses offers versatility.
12. Zariq Textiles
Zariq Textiles is a well-known and widely available fashion brand in Pakistan. With a diverse range of fabrics, styles, designs, and prices, Zariq offers a wide selection of clothing options. This brand caters to various fashion needs From formal to casual wear, men's wear to children's wear. What sets Zariq apart is that it is owned and operated by the same company, allowing for a greater variety of designs and styles.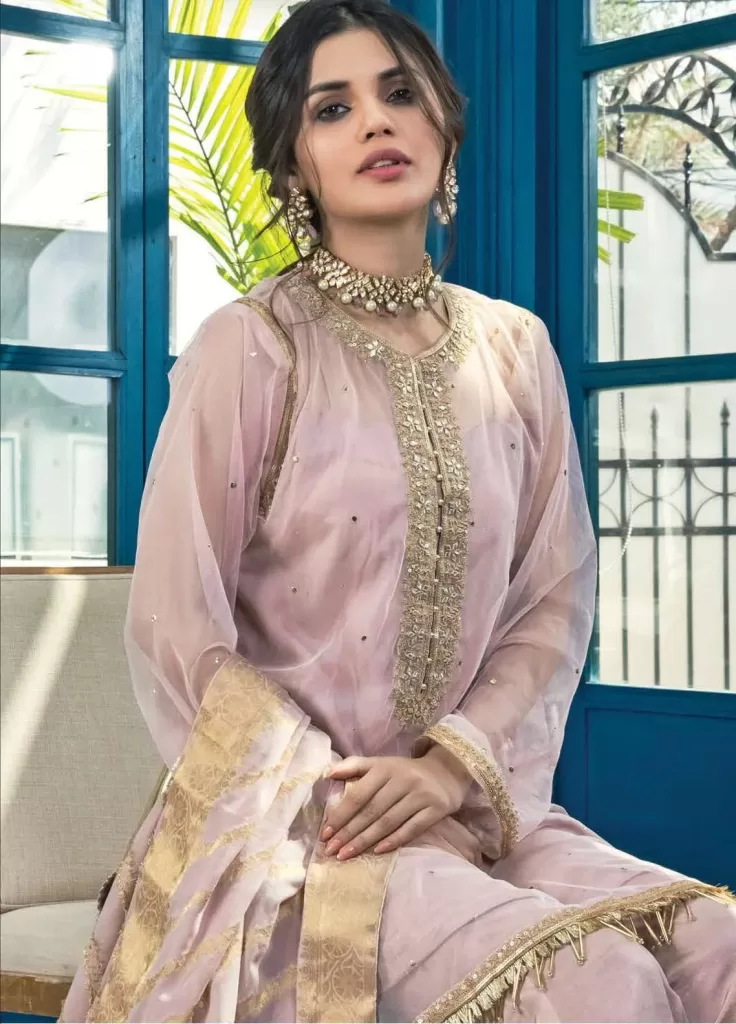 One of the standout features of Zariq Textiles is its ability to keep up with the latest fashion trends. With an online store, customers can conveniently browse and shop from the comfort of their homes, enjoying the brand's competitive prices.
Whether you're looking for formal attire or casual wear, Zariq Textiles covers you with its extensive range of fashionable options. Explore their collections and stay up-to-date with the latest trends while enjoying the convenience of online shopping.
13. Al Karam:
Al Karam is widely recognized for its unique and stunning designs, making it a favourite brand among many fashion enthusiasts. The brand is known for its exquisite work on fancy clothing, which sets it apart in the industry. Al Karam offers a diverse range of clothing for women and an extensive collection for kids and men.
Established as a leading textile manufacturing and exporting company in Pakistan, Alkaram Textile Mills has expanded its presence globally, reaching markets in the US, UK, France, and Portugal.
Over 35 years, Alkaram has built a strong reputation and distinctive image through a wide range of products and brands. Today, it is the largest vertically integrated textile set up in Pakistan, reflecting its commitment to excellence and innovation.
14. Saya
Saya has quickly gained popularity among women due to its diverse range of women's wear and unstitched men's collection. The brand offers a wide variety of clothing options for women, and its prices start from Rs. 1,000. Additionally, Saya frequently offers generous discounts, making it even more affordable for customers.
Saya is a family-owned brand launched in 2017 under the umbrella of Al Razzaq Fibres. With a focus on luxury, elegance, and couture details, Saya specializes in casual wear for the modern woman. The brand creates sleek, sophisticated, and polished fashion choices for working women and those who enjoy social lunches. It has become a must-have for individuals seeking a stylish lifestyle.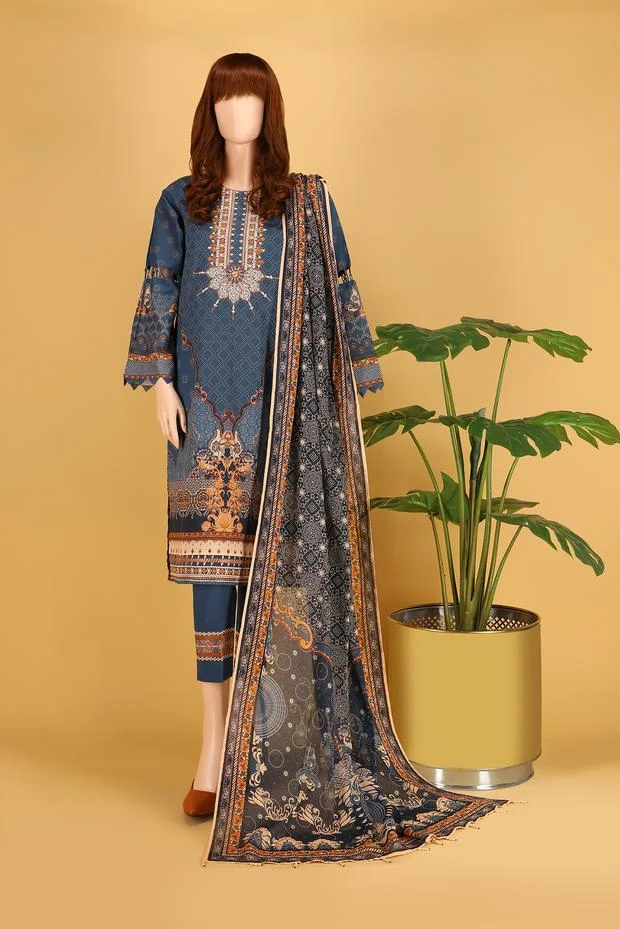 Al Razzaq Fibres, the parent company of Saya, is driven by a passion for quality textiles and a desire to lead Pakistan's fabric industry. They are renowned fabric suppliers to the country's top designers and high-street brands.
With a strong design team dedicated to perfecting intricate details, Saya's garments are covetable and affordable. They go beyond fleeting fashion trends, combining classic and contemporary elements to create timeless pieces.
15. Oaks
Oaks is a comprehensive store that goes beyond clothing and offers a wide range of products, including women's, kids', and men's clothing, the Best Clothing Brands In Pakistan For Ladies, and makeup products and accessories. The brand has a remarkable collection available at affordable prices starting as low as Rs. 1,000-1,200, making it a must-try brand for fashion enthusiasts.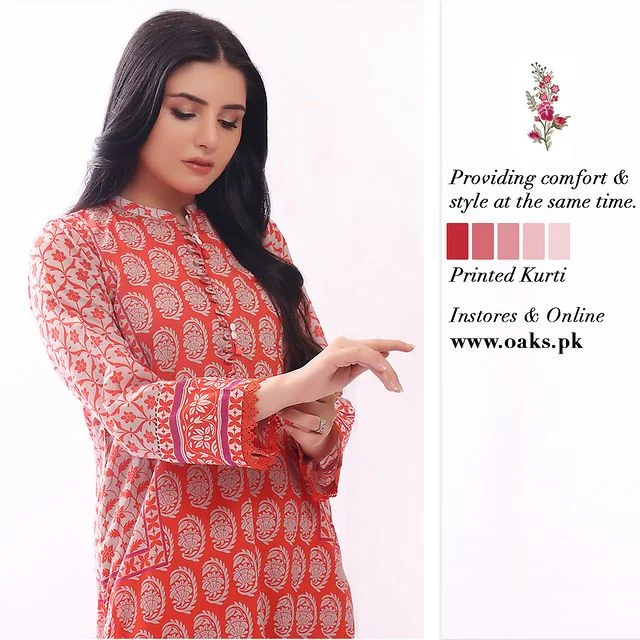 As one of the leading clothing brands in Pakistan, Oaks is highly regarded for its trendy prints that cater to the fashion preferences of people of all ages. The brand offers an extensive range of women's, men's, and kids' cosmetics and accessories, all of which boast exceptional quality and stay true to the company's ethos. Oaks believes in providing affordable luxury products for women from various segments of society.
The brand's philosophy is straightforward: to offer stylish clothing in vibrant colour palettes that celebrate women and resonate with the tastes and preferences of their customers. Oaks keeps a close eye on the pulse of the buyers, ensuring that their clothing is both fashionable and comfortable.
They use high-quality polyester, cotton, and blended yarn to create breathable fabrics that meet the highest standards. Oaks caters to domestic and international markets, ensuring their products are accessible to many customers.