News
Foree APP – Fast, Secure, Pay Online, Fund Transfer With Foree APP
Foree App Pakistan, one of the best new payment transaction systems, introduce by using Pakistan. Foree App Pakistan's key features of this app are great attributes and attracting results like fund transfer, the payment received, payment to your friends and family, instant results safe and secure.
Foree Pakistan, one of the best and key features is that we are sharing with you now. By using this application. Everyone can send and receive payment like Whatsapp application service, Where you can request any or send payment to any without any restrictions. For More Information Visit Here
Raast Instant Payment System Lunched Click Here
Foree app download | Foree APP Benefits, Features
"Foree will be the first online payment system in the country," Murtaza Hashwani, deputy chairman and CEO of Hashoo Group, told Arab News ."It will unfold in the Middle East, and then we would like to apply it globally," he said. Hashwani added that around nine million Pakistanis overseas could help make Foree a downloadable app worldwide.
The app will also foster e-commerce development in South Asian countries and allow people to shop online from international brands and companies through real-time payments. Foree predicts the payment solution will help create about 100,000 jobs in Pakistan alone over the next two years.
Zong Latest 'Bharpur Bahawalpur Offer' | Subscribe Now
The app will help stimulate the global cashless economy, create tens of thousands of jobs in Pakistan, and make it easier for foreign workers to remittances to their homes. A digital payment app called Foree is due to launch in Pakistan this May.
A digital payment solution, regulated by the SBP (State Bank of Pakistan), will help non-resident Pakistanis transfer cash home directly through the app without the need for a bank or agent and with minimal fees. The payment solution will also create points of sale in cities and remote areas, as people will not rely only on cash to make purchases.
Sehat Insaf Health Card Complete Guide Click Here
Foree APP Key Features Plain. Quick. Safe.
The app will also foster e-commerce development in South Asian countries and people to shop online from international brands and companies through real-time payments.
Accounts and cards in one application
Send and receive money like WhatsApp
No bank account numbers or cash
Money in your bank
Receive invoice
reminders and schedule your payments
Pay online
Highest banking security
How to use Foree APP complete guide with simple steps
The project was based on seed money and will expand through partnerships with other international companies and venture capitalists wishing to invest in Pakistan. Here we can share with you all the detail required with simple and easy steps to help readers on how to use the foree App and download this Foree app on your mobile phone with the easy and secure method. Let's start now.
Ubl Branch Code list PDF 2023 | Branch Code Of UBL 2023
Pakistan payment application. Plain. Quick. Safe.
There is an attachment for messages.
There is an application for photos.
For the money, there is a Foree app!
All your bank accounts and cards in one application
Pay with the right account – every time. You can easily link your personal accounts and cards in the Foree app under Payment Methods to pay for your family or friends, bills, and businesses.
You don't need to transfer money between different accounts using online banking. The account does not expire in the same way as the card.
Send and request money like sending a message on WhatsApp
Sending and requesting money is as easy as sending a message on WhatsApp. This is precisely what Foree users get with our easy, fast, and secure money transfers and payments.
Just select a recipient from your contact list or enter a mobile phone number, enter the amount and start sending money.
You can also make requests to those who owe you money. You can view the money received, requested, and sent using the Foree app in the app action list.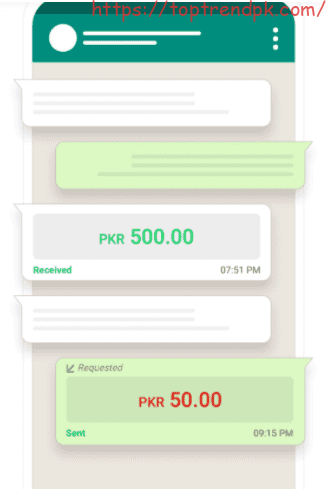 No more bank account numbers or cash
Pay your contacts directly to their existing bank accounts. You no longer need to provide or request someone's bank account number or card details to send or request money.
Money in your bank
Use your existing bank account to send and request money. You no longer need to top up your mobile wallet balance or withdrawal fees. We do not hold your money. It always remains in your bank account.
Receive invoice reminders and schedule payments
Pay bills, fees, top-up mobile phones, donate to charity, and more with one click of a button in seconds. Get billing reminders and notifications. Track and manage your paid and unpaid invoices. Never forget to make payments using scheduled payments.
Pay online
Make online payments easy and secure with the Foree app. We promise you will enjoy the quality of our customer service. Start and complete charges on one page. No redirects. There is no need to enter and transfer your account or card information (or any personal) to third parties.
Pay at the store
You know how easy it is to transfer money to a friend. You do the same when you have to check out at the store.
You can pay using the store's Foree ID, Foree address, or QR code.
Highest banking-grade security
Foree is built on bank-grade security with PCI-DSS certification, AES256 and RSA2048 data encryption in motion and at rest, and biometric authentication. We have best-in-class fraud detection systems to keep your money safe.
Create your unique personalized billing address
Create your Foree address to pay confidentially and securely, never revealing your personal, confidential mobile phone number, bank account number, citizen number, etc.