Technology
Whatsapp Dark Mode – How To Use WhatsApp Dark Mode
WhatsApp Dark Mode is a feature that allows users to switch the color scheme of the WhatsApp app to a darker theme, which can be easier on the eyes and reduce battery usage on devices with AMOLED displays.
To enable Dark Mode in WhatsApp, follow these steps:
Open the WhatsApp app and tap on the three dots in the top right corner to open the menu.
Tap on "Settings" and then tap on "Chats."
Scroll down to the "Display" section and tap on "Theme."
Select "Dark" from the available options.
Alternatively, you can also enable Dark Mode in WhatsApp by going to your device's settings and enabling the system-wide dark theme. This will automatically apply the dark theme to WhatsApp and other apps that support it.
WhatsApp's dark mode has been due for a long time now. Even though the company has not announced the availability of dark mode officially.
It has been spotted on WhatsApp beta version 2.19.353.WABetaInfo, known for its meticulous analysis of the platforms beta and alpha versions.
The Five Secrets That You Shouldn't Know About Whatsapp Dark Mode.
Dark Mode can reduce battery usage on devices with AMOLED displays. Because the pixels on these displays are individually lit, using a dark theme can help to save battery life by turning off the pixels that would normally be displaying white or light-colored elements on the screen.
Dark Mode can be easier on the eyes. Using a dark theme can reduce the strain on your eyes, especially in low-light environments or when you are using your phone for long periods of time.
Dark Mode is customizable. In the latest versions of WhatsApp, you can adjust the intensity of the dark theme by going to "Settings > Chats > Theme > Dark > Customize." This allows you to choose from three levels of intensity: Light, Medium, and Dark.
Dark Mode has different themes for different parts of the app. In addition to the main dark theme, WhatsApp also has separate dark themes for the chat screen, chat bubbles, and notification screen.
Dark Mode is available on all platforms. WhatsApp Dark Mode is available on Android, iOS, and desktop versions of the app, so you can use it on any device you use WhatsApp on
Smartphones running on Android 9
or older versions will have the Dark Mode of whatsapp tied to the smartphone's battery levels.It will be activated Whatsapp Dark Mode automatically when the
smartphone
is running low on battery and will be disabled when the battery levels are normal.
Users will get whatsapp three options to choose from: 'Set by Batter Saver', 'Light Mode', and 'Dark Mode'.As far as Android 10 is concerned, it comes with system-wide Dark Mode update, hence, the devices running on Android 10 will change the scheme color based on their chosen theme i.e. dark or light in whatsapp.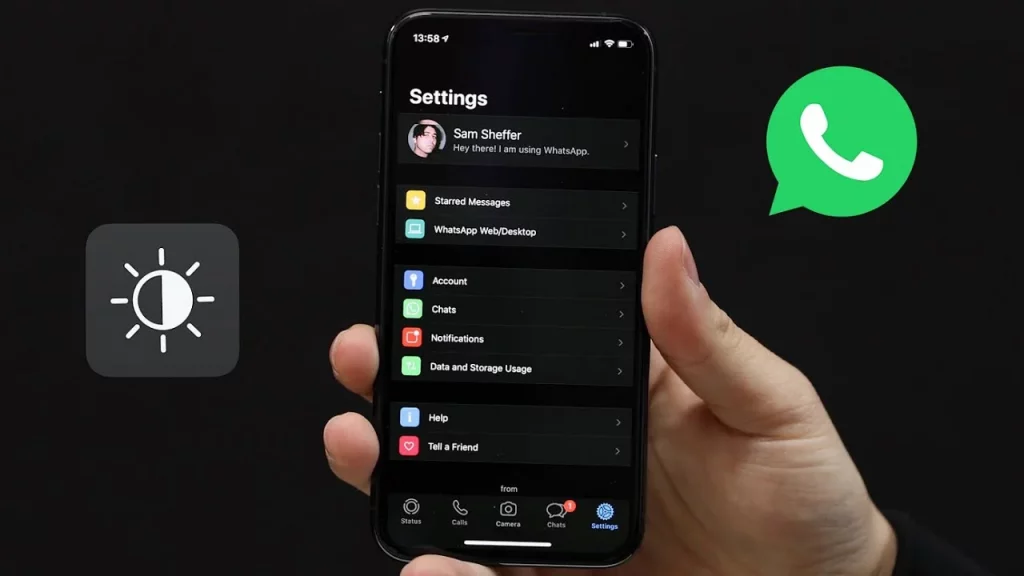 The feature is not publicly available yet and unfortunately, we don't have any information regarding the global rollout of the update.However, we are expecting an official announcement soon, so stay tuned.