How to Become an Amazon Virtual Assistant in Pakistan in 2023,Amazon is a massive marketplace for people from all over the world, founded by Jeff Bezos in 1994. You can buy and sell products in almost any country on this platform. However, you cannot accept items directly from Amazon in Pakistan, but the government has recently been added to the list of sellers. In other words, Pakistanis can register on Amazon and sell their products in countries such as the US, UK, Canada, etc.
Nearly 2 million active sellers make billions of deals annually on Amazon. After Amazon listed Pakistan as an authorized seller, thousands of people signed up. However, not everyone can sell on Amazon as it requires an investment. If you are one of them, there is no reason to feel left out, as you can still be part of this huge market as a virtual assistant. Read this article to learn what is a virtual assistant and How to Become an Amazon Virtual Assistant in Pakistan.
Related Article: How to Apply for International Driving License in Pakistan 2022 ( Apply Now )
What is Amazon Virtual Assistant?
How to Become an Amazon Virtual Assistant in Pakistan,Amazon Virtual Assistant is an online remote job where you help Amazon store owners manage their businesses. The range of services that virtual assistants offer varies depending on each person's experience. A store owner can hire multiple freelancers or virtual assistants to manage various tasks while running their Amazon business.
The assistant should work on product search, listing, contextual advertising, and more. Amazon Virtual Assistant jobs are easy to find on job portals, freelance marketplaces, Facebook groups, etc. Becoming an Amazon Virtual Assistant in Pakistan has become popular in the past few years due to the promotion of newly launched learning platforms for this purpose.
Why would someone hire Amazon Virtual Assistant?
Running an Amazon store takes time and experience. Most eCommerce business owners usually have physical stores. They lack the knowledge and time required to run an e-commerce business on Amazon successfully. So they go for Amazon virtual hiring. Here are a few tasks they hire an Amazon Virtual Assistant for:
Task management
It is possible to hire an assistant to carry out the day-to-day tasks that need to be done. This includes updating the range and prices, responding to customer inquiries, resolving disputes, and many other small matters.
Related Article: How to get Netflix packages in Pakistan 2023 ( Simple Method )
Support
Running an Amazon store requires specific skills that not everyone has. For example, building a store is a hectic and challenging job; This requires a person with knowledge and experience. Thus, hiring an Amazon virtual assistant for this purpose is normal. In addition, it also requires knowledge of photoshop, web development and data analysis. And the only way to do that is to seek external support.
Economy
This expertise is not cheap. You have to spend a lot of money to study them. Hiring someone remotely on an hourly or project basis is the best option for small business owners because it's cheaper than hiring a full-time employee. It also reduces other costs such as office rent and bills.
Minimum employee commitments
Hiring a full-time employee also imposes certain obligations on you towards the employee. On the other hand, virtual assistant employers have to pay a flat rate as they are considered independent contractors, which reduces the cost of taxes and employee benefits.
Convenience
While employees take care of their online store, Amazon business owners can focus on other things. Many people even manage multiple Amazon stores with the help of virtual assistants.
What are the responsibilities of Amazon VA?
Once you understand how important it is for an Amazon store owner to hire a virtual assistant, here are the services you can offer to anyone worldwide.
1. Product search
Finding a product, or in other words, finding the most profitable product on Amazon is a step that starts even before you sign up for the platform. There are almost 75 million items available on Amazon, but not all are suitable for sale. Hunting for food is an important step and requires proper research. This service alone will make you more money than the rest of the Amazon VA duties. Many Amazon virtual assistant job seekers don't even bother to learn additional skills.
Finding a product is not as easy as it might seem. To do this, you need to have some research skills. So, here are a few things you need to have in mind before learning this skill:
Curiosity
You like to go deep on rabbit trails, but not too deep
Enjoy learning about the latest and greatest products
Ability to detect one gold nugget from a ton of data
Ability to find answers when conducting online research
Related Article: How to check telenor number | Telenor number check code
What to look for in an Amazon product search?
To get one of Pakistan's highest-paying Amazon virtual assistant jobs, you must prepare yourself. Below is a list of things you need to look for when looking for the right product for your client:
High demand and low competition
Search volume by keyword
Seasonality
Monitoring the consistency of product behaviour
Name of the product
Healthy margin
Average income and average monthly sales
Reviews
Small and lightweight
Seller Rating
Stock for improvement
Patents and legal issues
From high demand to no patent and legal issues, if a product meets these standards, that product is perfect for selling on Amazon.
2. Product search
Anyone can sell their products on Amazon in one of the following two ways:
Fulfilled by the seller (FBM)
Executed by Amazon (FBA)
In the FBM method, salespeople take care of everything from product sourcing to delivery. On the other hand, in FBA, Amazon comes to the rescue and delivers your products to you, charging a nominal fee in return. Fulfilled by Amazon is preferred because it helps you not worry about logistics.
Thanks to this, you can sell in another country without leaving home. All you need to do is ship your inventory to an Amazon warehouse and Amazon will then package and deliver it to customers. He will also manage customer service and return orders.
Related Article: How to create amazon seller account in Pakistan | Complete Guide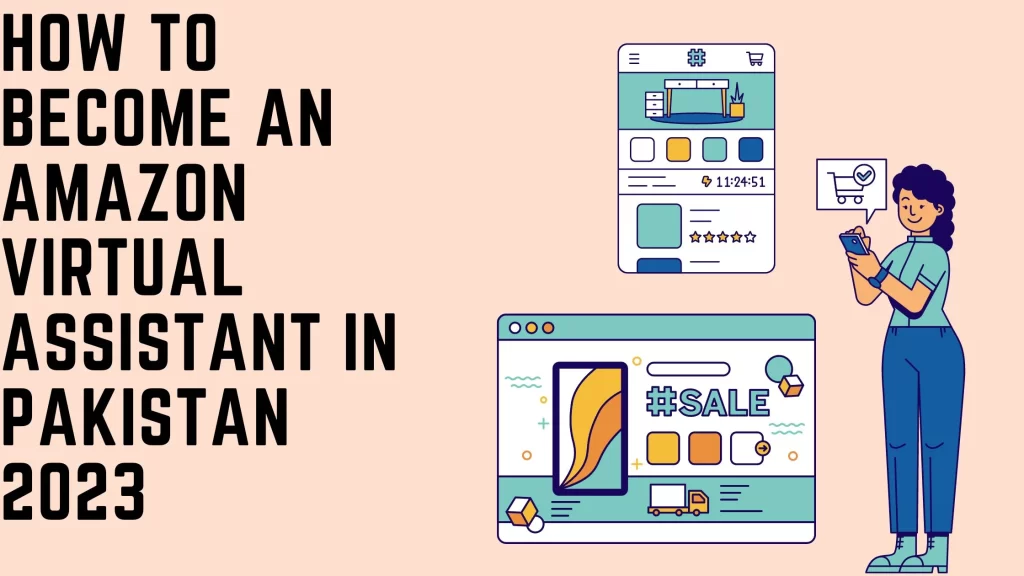 How can an FBA seller find an Amazon store?
Private Label  – Launch your branded product by working closely with the manufacturer. You can list your brand on Amazon by purchasing items from a local manufacturer and shipping them to their warehouse. You can also take advantage of drop shipping, where you can even have your items delivered to the United States from a country like China.
Retail Arbitrage In this method, you buy an in-demand item from a store and resell it for profit.
All these methods require effort, time and experience. Any salesperson would need to hire a virtual assistant to help him with this job. An effective time management technique is to use a virtual machine to manage early interactions with manufacturers and distributors. Here's what you need to have to become the best virtual sourcing assistant:
Extraordinary communication skills
Ready to go the extra mile to get the best deals
Excellent negotiation skills
Good at finding a needle in a haystack
Enjoy the hunt
Related Article: How To,MEPCO Bill Check Online | MEPCO Bill Calculator 2023 Pro Guide
If you have all these skills, you can be an Amazon Virtual Assistant and offer your services to any seller. You can find products for their new store or help them introduce new products to their existing Amazon store.
3. Competition analysis
Competitive analysis is Amazon's top remote job that only the best virtual assistant can do. This is essential to running any company, and Amazon is no exception. You do a competitive analysis before listing items in the store.
You will need to compare items with those provided by rivals. This includes comparing prices, checking your competitors' product listings, researching their brands and reviews, and researching their target keywords, among other things. All the data you get from this will help you in your product listing.
Related Article: How To, IESCO Bill Online Check | Check IESCO duplicate bill 2023
4. Product Lists
The work of a virtual assistant does not end with finding the right product and ruining it. The next important step is to list your products on the platform and rank them at the top. There are millions of products on the e-commerce giant, and thousands of sellers will compete for your product. Optimizing your ads is the only way to outperform them and appear on the first page.
You must have heard of Search Engine Optimization or SEO. This means you optimize your product for the most searched keywords on Google or Amazon. You must put them in the title and description of the product. Product images are also essential to stand out from the competition.
Good reviews help you perform better on Amazon. Below is what you need to bring with you if you want to become an Amazon Virtual Assistant:
SEO expertise
Good writing skills
Know how to convince someone to buy something
Once you understand these skills, you can do this Amazon remote job by offering a great offer to Amazon store owners that they can't refuse.
5. Advertising (PPC) on Amazon
Running PPC ads is one of the in-demand and well-paid Amazon Virtual Jobs for Amazon Virtual Machines. This is important because of the death of the PPC (pay-per-click) advertising experience.
Amazon provides a pay-per-click advertising option in which the advertiser is charged a moderate fee for each ad click. The cost per click depends on the volume and competition of the keyword you try to rank for.
Amazon offers three advertising options: sponsored brands, sponsored display ads, and sponsored products. You can sign up for the free Amazon Marketing Certification to learn more about the many advertising models and what happens in advertising.
Amazon virtual assistant work for this particular task is easy to find online. Store owners hire VA to run PPC because it delivers exceptional results. New stores mostly rely on this as they need to get enough sales and reviews to rank organically. You don't need any skills to offer these services, and it would be a plus if you took any marketing course.
6. Social media marketing
Social media is ideal for paid marketing. Sometimes you make more sales by promoting your products on social media than contextual advertising. Almost every Amazon store owner has a Facebook, Instagram, and Pinterest business page. Virtual assistants are hired to manage these pages and display ads on them.
If you know how these social platforms work, you can become a virtual assistant for one of the Amazon stores. Below is everything you need to become a social media marketer:
Create social media ads using images that grab people's attention.
Write a caption that will make everyone click on it.
Analyzes data well.
Social media marketing skills should be offered with PPC advertising services, as store owners tend to give that kind of work to someone good at both.
Related Article: How to Check Zong Balance 2022 | Zong Balance Check Pro Guide
7. Create Brand Content
You must have seen products with videos on Amazon. Product videos are known for driving sales. Products with videos rank very quickly using Amazon's unique feature.Having an account does not mean that you stay on Amazon.
To promote your products, you must go beyond that. Like any other Amazon virtual hire, store owners also hire virtual machines to take care of promotional content. You will create visual content or blogging to promote products in this job.You can create video content or blog well for this remote online job. These blogs may include product reviews, how-to's, and answers to frequently asked questions.
8. Manage inventory
Once your store is successful on Amazon, your responsibilities will increase. There are a few things you need to keep an eye on to keep things running smoothly. One of those things is inventory management. If your items are out of stock for too long, they may be withdrawn.
In addition, you need to keep track of in-store sales and Amazon FBA service fees. And if you run an FBM store, you must remain active in the store at all times. Store owners usually hire Amazon Virtual Assistants to handle all of these chores.
9. Offer customer service
When running an FBA store, Amazon handles most customer service issues. However, sellers need more effort to create a brand. Direct interaction with customers will increase your credibility.
Amazon eCommerce business owners prefer to hire a virtual assistant for this job. If you are interested in getting any Amazon VA duties, it is recommended to provide this service along with some other skills to earn more.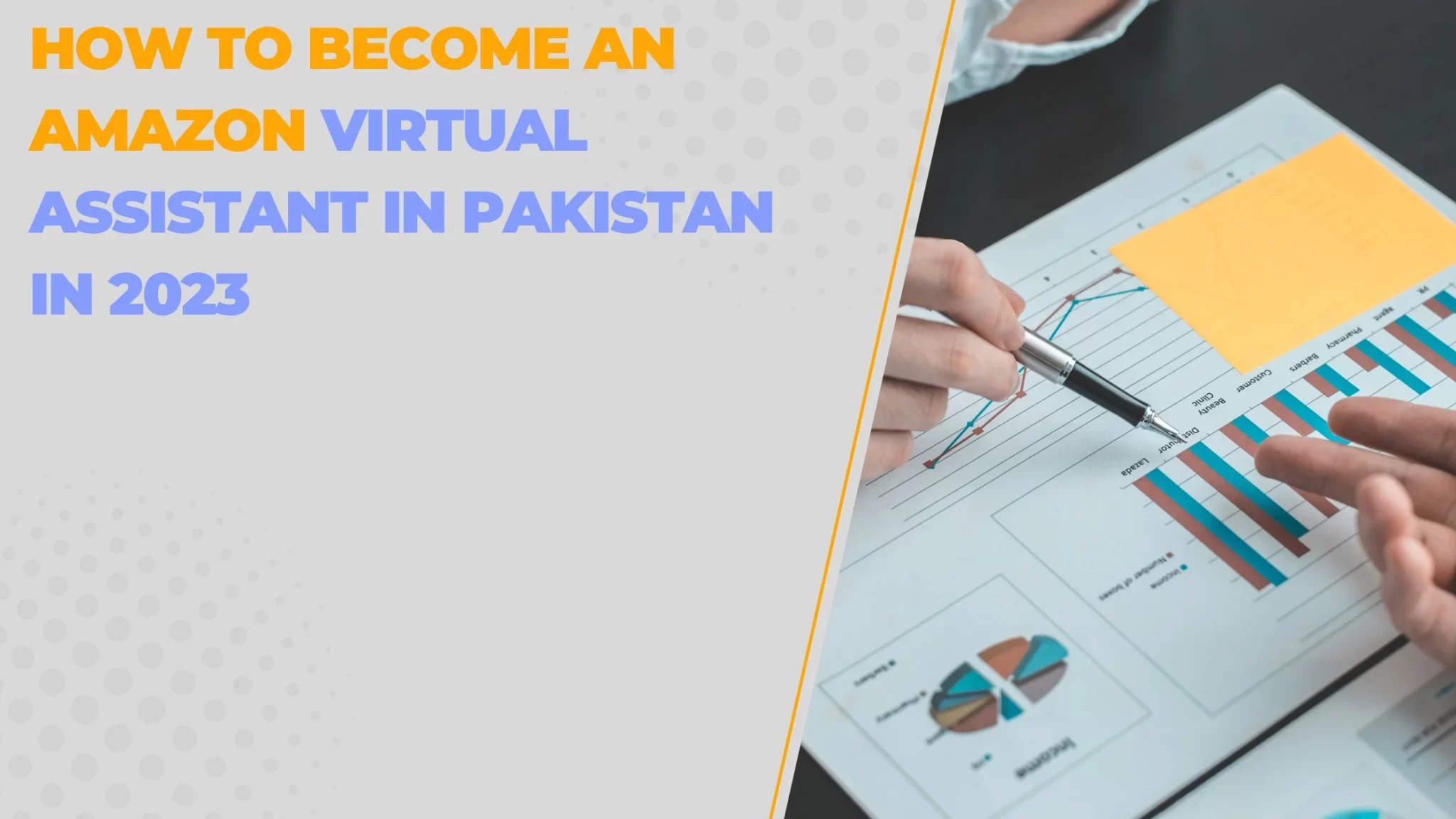 Best Amazon Virtual Assistant Tools
Some of the online tools can help you fulfil your Amazon VA responsibilities. These tools will help you find the best product and succeed on Amazon. Here are the best tools for Amazon remote work:
Related Article: How to check Ufone number without balance 2022 – Pro Guide
1-Jungle Scout (JS)
Jungle Scout is a must-have tool for every Amazon Virtual Assistant. He helps with every step, from opening a new store to running an Amazon business. It will help you identify selling items, offer prices, improve your listing, track your inventory, and trade.
2-Helium 10 (H-10)
Helium 10 is similar to Jungle Scout, offering product search, competition analysis, and more. It is a tool for Amazon FBA sellers to increase their revenue. You can use it to uncover and test possible product ideas, find valuable keywords, improve your listings, and manage everything from a single dashboard.
3-Viral launch
A viral launch is an excellent tool for Amazon sellers to start a successful business. This tool is handy when looking for a product. You can automate your business with Viral Launch as it takes care of it with Keyword Research, Amazon PPC Ad Research and most importantly, the Keyword Tracking feature.
How to become an Amazon Virtual Assistant in Pakistan 2023
The inclusion of Pakistan on the list of approved sellers has created many Amazon Virtual Assistant jobs in Pakistan. Local businesses open their stores on an e-commerce site, and due to the lack of knowledge about online business, they tend to hire virtual assistants.
E-commerce learning centres set up by some of the top Pakistani sellers on Amazon have played a vital role in the efforts to get Pakistan listed as a seller. These platforms offer training to any enthusiast who wants to enter the Amazon Virtual Assistant industry, helping the cause. Below are a few things you need to look into if you want to become an Amazon Virtual Assistant in Pakistan:
Opening and managing an Amazon account.
Learn to analyze data for sourcing and product sourcing techniques.
Product list optimization.
Rating of products.
Launch of Amazon PPC ads.
Obligations to fulfil the order to the FBM seller.
Customer service includes responding to inquiries and handling sales, returns, and reviews.
Related Article: How to Check Zong Number 2022 Via SMS,Phone,USSD,Website | Check Now
Best Virtual Assistant Companies in Pakistan
There are several options available to learn the skills that will eventually land you an Amazon Virtual Assistant job in Pakistan which help you to How to become an Amazon Virtual Assistant in Pakistan.
Enablers
Enablers are the best platform for beginners who want to enter the eCommerce business. Enablers offer a comprehensive paid course on Amazon Virtual Assistance. Those who can't afford to pay for these lessons get free video content. This series of videos gives them an insight into e-commerce, freelancing and many more online earning opportunities. Activists have centres in all major cities of Pakistan.
Extreme commerce
Extreme Commerce is another platform from the list of top virtual assistant companies in Pakistan, offering training, personal training, boot camps, seminars and online training. Like Enablers, it has incubators in almost every major city in Pakistan. You must have seen Extreme Commerce's active social media marketing inspires local business owners to open their stores on Amazon.
E-commerce Outset
The E-commerce Outset platform offers various courses for people who want to learn how to access the Amazon sales hub. Amazon Seller Training, Amazon Beginners Pack, Advanced Basics, and Certified Virtual Assistant are four courses offered by the E-commerce Outset.
Related Article: How to Change PTCL Wifi Password in 7 Easy Steps? Pro Guide
Digiskills. Pk
Digiskills is a government-run online learning platform in partnership with the Virtual University. It offers various courses and a virtual assistant course from Pakistan's top trainers.
Hafiz Ahmed, the founder of E-comrades, teaches a virtual assistant course. Anyone can enrol in this course for free and master the skill in 12 weeks. The platforms mentioned above are the best among many others operating in Pakistan.
Final Thoughts How to Become an Amazon Virtual Assistant in Pakistan
This article contains all the information you need on how to become an Amazon Virtual Assistant in Pakistan in 2023 and lists the skills you need to learn and the platforms you are trained on. Therefore, if you are new to this field, you should apply for free resources.